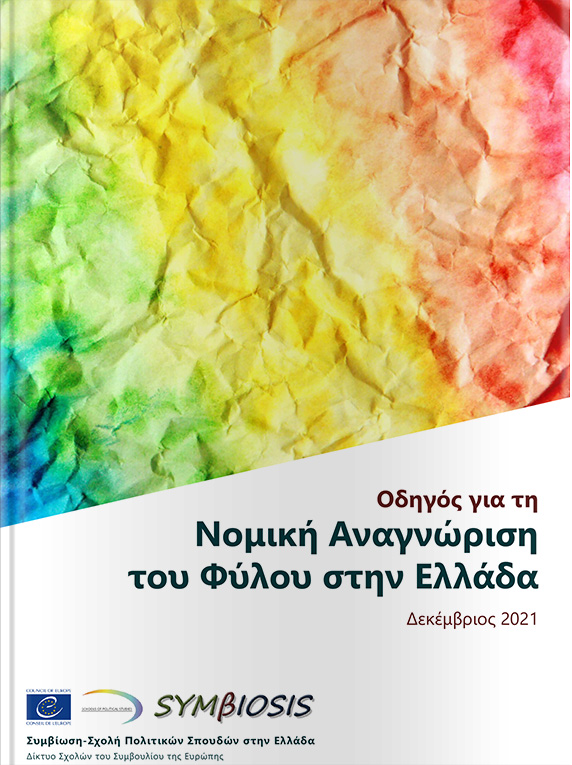 Guide on Legal Gender Recognition in Greece
With the vote on the legal gender recognition, the leading state body, the Greek Parliament, overturned in 2017 the long-established notion of gender in Greece and opened the debate on gender issues in the public sphere, a debate pending for a long time. Regarding mobilisation and public interventions, the Transgender Support Association and other organisations promoted the legal gender recognition through interventions in the Parliament, in public life and via legislation co-drafting, focusing on the right to self-determination, on how trans people feel their gender identity, and redefining what the concepts of justice, equality and freedom can and should mean.
This Guide aims to analyse the legal framework concerning legal gender recognition and updating of legal documents of trans people in Greece, as well as to present how its implementation affects their daily lives. We hope that this Guide will provide a stimulus for further discussion on existing legislation and case law allowing people to update their legal documents in Greece. It will also offer an opportunity to improve particularly the implementation of policies as these become public administration practices, to make progress on Council of Europe Recommendation (2010)5, as well as to enrich the public debate through the participation and engagement of a wide range of stakeholders, including civil society.
Title: Guide on Legal Gender Recognition in Greece (Odigos gia ti Nomiki Anagnorisi Fylou stin Ellada)
Language: Greek
Publisher: Symbiosis
Authors: Aikaterini Georgiadou
Editor: Despina Syrri
ISBN: 978-618-81348-3-6 [web]
© Symbiosis, 2021
Download PDF